Timberline Ultra HD® shingles own the distinction of being the thickest product in GAF's architectural roofing shingle line. It's made with Advanced Protection® Technology like the brand's typical products, but it features a unique set of qualities that separate it from the rest.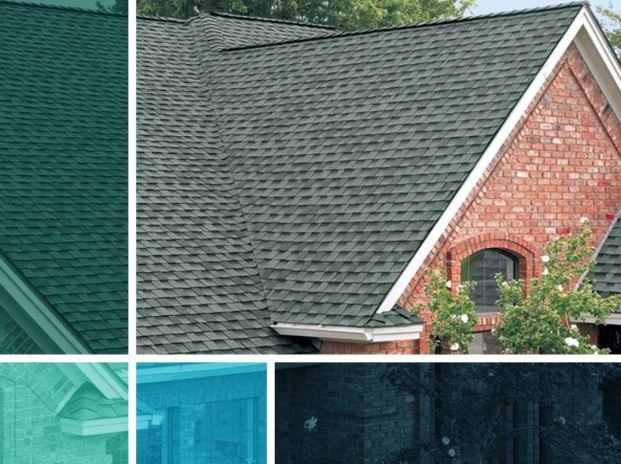 Ultra-Dimensional Appearance
GAF-certified, local roofing contractors, including Balken Roofing, would attest that the Timberline Ultra HD shingle is the most dimensional in its class. It's up to 53% thicker than standard products.
It sports striking color blends with enhanced shadow effect while its Diamond Cut™ granules lend more depth to its multifaceted construction. Designed with Color Lock™ Ceramic Firing technology, it maintains its true, high-definition colors over time.
Exceptional Wind Resistance
Built with durability in mind, Timberline Ultra HD shingle residential roofing systems can withstand the strongest of winds. Applied with DuraGrip™ Adhesive, it resists getting blown off even in extreme winds. Its granules contain UV Blocker to prevent turning brittle with decades of exposure to sunlight.
If you hire a Master Elite® roofer like Balken Roofing, you can upgrade to the Golden Pledge® Limited Warranty to get maximum wind speed warranty coverage. Following special installation requirements, Timberline Ultra HD shingles can stay in place against winds up to 130 mph.
StainGuard Plus™ Technology
Any credentialed provider of quality roofing services would tell you that it's the only shingle product to have GAF's patent-pending, algae-fighting breakthrough. The Timberline Ultra HD shingle uses StainGuard Plus™ Time-Release technology to inhibit pronounced algae discoloration far longer than other roofing products. At the time of writing, it's the only one of its kind to have 25-year limited warranty against blue-green algae stains.
The Timberline Ultra HD shingle is just one of numerous impressive asphalt shingle products GAF has to offer. Call us at (828) 662-3027 now to discuss your roofing needs, and get a FREE estimate in Asheville, NC, or any nearby community.