Steep-Slope Commercial Roofing Specialists
Do you need a reliable commercial roofing contractor? Balken Roofing will consider your roof's unique characteristics, giving due diligence to understand the existing condition and formulate the best approach for your project. Our team has experience with many types of steep-slope commercial roofing such as metal, fiberglass, wood shingle, slate, tile, copper and more.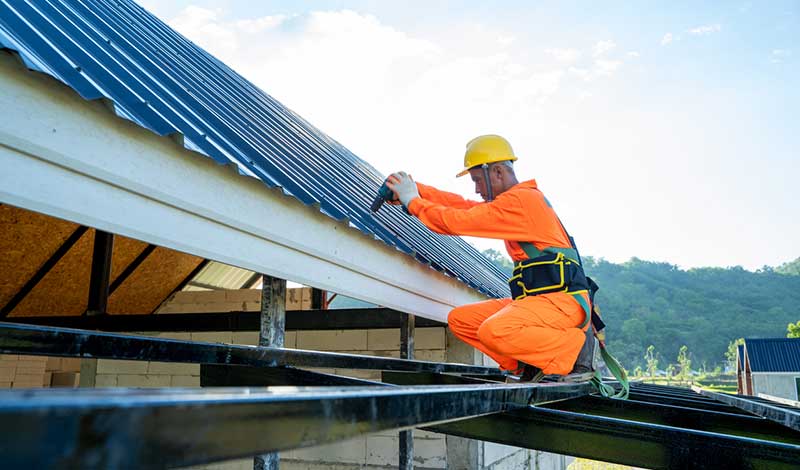 Types of properties we service include:
Multi-family developments
Office complexes
Medical offices
Dental offices
Churches
Retail stores
… and more!
No roofing job is too big or too small for our team. Get in touch with us today to get started with a free estimate!
New Construction – Tract Homes / Multi-Family Homes / Condominium
We understand that large construction projects suffer when they veer off course and that delays translate to profit loss. We're experts when it comes to budgeting, resource allocation, design, and execution.
Commercial Roofing Services
Roof Installation & Replacement
Whether your roof budget is small or large, our highly trained and qualified estimator will meet with you to make an on-site assessment of your roof. Balken Roofing is committed to providing the quality materials your roof needs while finishing your commercial project on time and on budget.
Commercial Roofing Repairs
Roof leaks can create complications such as damage to the interior, lost production and slips and falls. The best thing to do to prevent these complications is to have your roof repaired as soon as possible. Balken Roofing has experience repairing all types of steep-slope materials.
Commercial Roof Maintenance Plans
Maintaining your roof is important for the life of your roof and helps avoid potential roofing problems that could cause costly repairs, lost production and slips and falls. A maintenance program can provide peace of mind. Balken Roofing can design a roof maintenance program that best fits your needs.
Request a Free Estimate Today!
Whatever your commercial roofing needs may be, contact Balken Roofing for the best service in the Asheville area. Call (828) 662-3027 or fill out our estimate request online form. We look forward to helping your business run more efficiently with a durable roof.