Factory-Certified Skylight & Sun Tunnel Installation
Bring daylight indoors with a quality VELUX® Skylight or Sun Tunnel installed by Balken Roofing. Skylights and sun tunnels are a perfect way to bring more natural light into your home. Not only do they bring daylight indoors, they are also energy-efficient.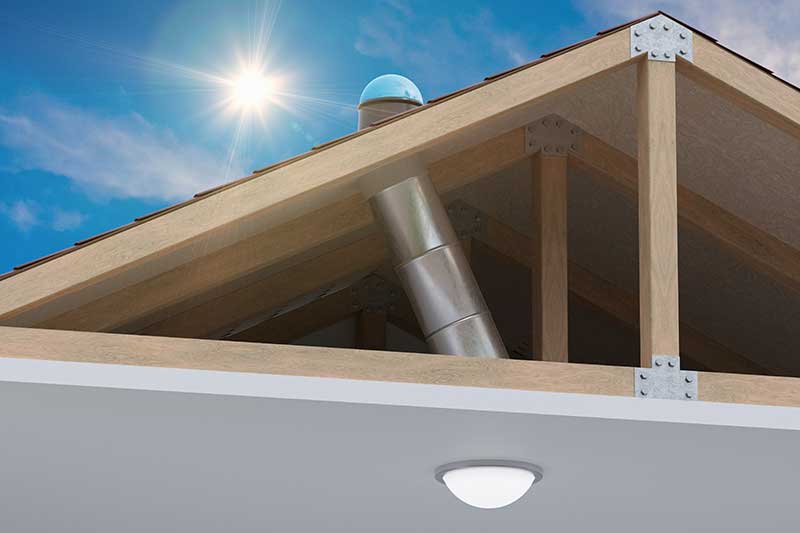 In order for VELUX Skylights and Sun Tunnels to be beneficial, they must be installed correctly. Our factory-trained and -certified skylight installation crew can add light to a dark room or replace a leaky skylight. Our skilled and professional estimator will walk you through the variety of styles and sizes that fit your room or space.
For a limited time, certain installations are eligible for a 30% federal tax credit! Call for details.
We're Your Local VELUX 5-Star Certified Installer
At Balken Roofing, we are a VELUX 5-Star factory-trained and -certified installer (Asheville) and we offer all of the VELUX Skylights & Sun Tunnels in the company's catalog. We will install your new ENERGY STAR®-rated Skylight or Sun Tunnel with precision to give you peace of mind. We also offer all the accessories for the Skylights and Sun Tunnels. To view all the VELUX Skylight and Sun Tunnel options, visit Asheville Skylight.
Is a Skylight Installation Right for You?
Skylights are the perfect option for maximum daylight. Common areas to install skylights include living rooms, great rooms and kitchens. We can replace your existing skylights with a better or more efficient product, or install a new skylight in your existing roof. Skylights are available with as many options as you can think of.
Benefits of new skylights:
Remote control options available, including blinds, vents & solar power
Lowers energy cost with free lighting & venting
Allows warm air to escape, cooling off your home
Makes your space open & airy
Leakproof installation prevents water damage
Makes small spaces feel bigger
Interested in Sun Tunnels?
Brighter and more comfortable living areas are within your grasp! VELUX Sun Tunnels are a great way to add natural daylight to areas of your home or business that feel closed off and dark. Most homeowners have them installed in bathrooms, hallways or closets. Balken Roofing and Asheville Skylight offer these great units starting at $1200 installed. All standard installations include the VELUX 10-Year No Leak Warranty. We can install one of these great units in a single afternoon. That means no drywall work, no painting and more free time to enjoy your home!
Request a Free Estimate Today!
Brighten up your dark room or space with natural lighting from a new skylight installation provided by Balken Roofing. Call (828) 662-3027 or fill out an estimate request form to set up an on-site consultation. We will help you bring daylight in!