Balken Roofing installs all major roofing brands from asphalt shingle, metal, TPO, slate, tile and many more.
The roof over your head protects so many things that are not only important to you but also valuable. Your family, your pets, and your dear
memories, all of these precious things are under the roof over your head. A quality residential roofing system is vital in order to protect both your investment you have in your home and the many things you care and love in your life.
Whether you're installing a new roof, re-roof, or a simple repair on your residence or building, the contractor you hire is a very important decision. The hiring of your roofing contractor is so important because this typically only happens once or twice in your lifetime. In the hiring process of a roofing contractor, make sure the contractor you choose has a reputation for doing a good job and a long history of excellence and fully satisfied customers.
Our Balken Team recognizes and understands the value of your investment, in recognizing the value, we understand that every roof is different and requires an individual approach. When you make the decision to hire Balken Roofing you are putting your trust in our company and we take this decision very seriously.
Balken Roofing is responsible for thousands of roofs in Asheville and Western North Carolina. We have been in business for long enough to know the process to get the job done the Right Way the first time. We have earned the trust of our clients throughout Asheville and surrounding Western North Carolina through hard work, old-fashioned workmanship and customer service. We have built our trustworthy reputation one roof at a time which you rarely find these days. Our team here at Balken Roofing hopes you hire us as we are an accredited Better Business Bureau company as well as a Super Service award recipient for Angies List in 2014. Call today, to get your FREE estimate for your residential home or building, 828-628-0390 Asheville, NC or fill out an estimate request form.
Products We Use
Click on a series to learn more and view colors. Or view all by clicking the button below.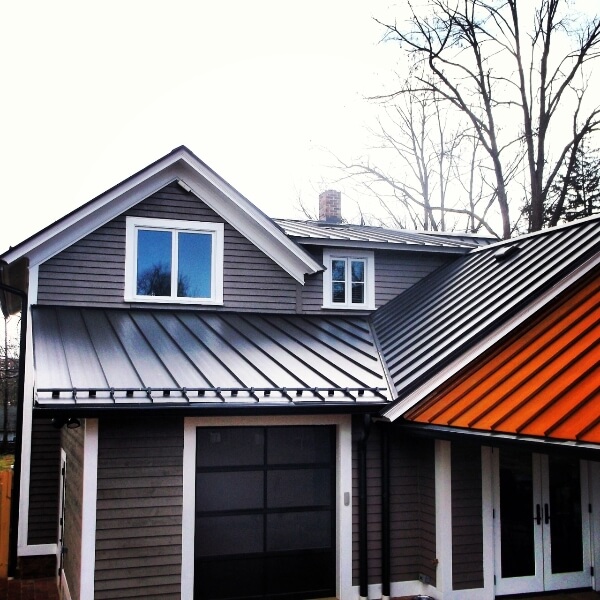 Metal Roofs