Even if your gutters are perfect when installed, the wear and tear of the seasons can cause them to gradually loosen. When left unchecked, the screws will come out completely, and the gutter will sag as a result.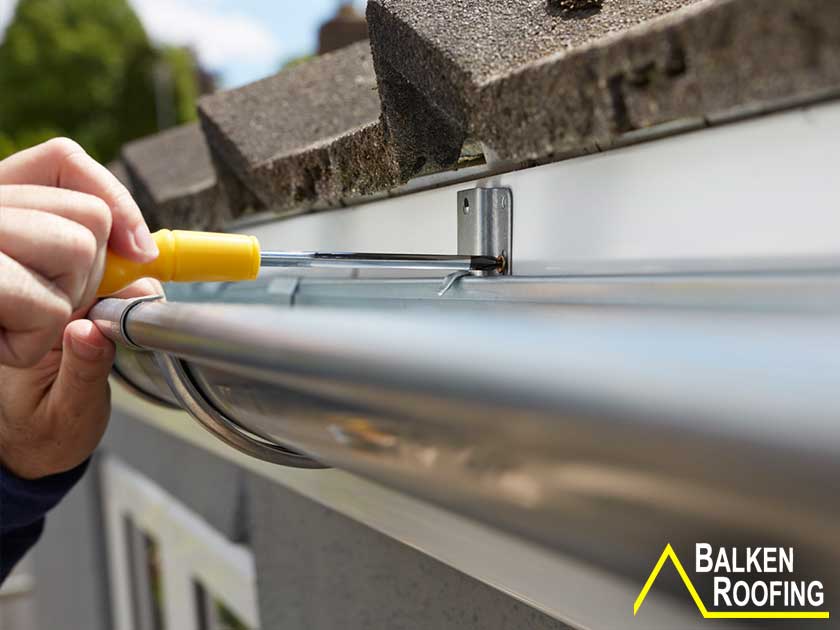 Did you know that the type of screws you use when installing your house gutters is extremely important? Having the right screws for the job ensures the gutters will stay in place for years, and that the screws won't rust away.
Today, we talk about the types of screws and their characteristics to better understand why gutter screws matter to your contractors.
Stainless Steel
Stainless steel is an alloy of low carbon steel and chromium for enhanced corrosion characteristics. Stainless steel is highly corrosion resistant for the price. Because the anti-corrosive properties are inherent to the metal, it will not lose this resistance if scratched during installation or use.
Steel
Steel is the most common fastener material. Steel fasteners are available plain as well as with various surface treatments, such as zinc plating, galvanization and chrome plating.
Silicon Bronze
Silicon bronze, often referred to by commercial roof installation companies simply as bronze, is an alloy made mostly of copper and tin with a small amount of silicon. Bronze is similar to copper in color and is also sometimes seen in fine woodworking where it is used for its appearance. The main drawback of bronze is its high cost.
Brass
Brass is an alloy of primarily copper and zinc. Brass is highly corrosion resistant and electrically conductive. However, its use as a fastener is somewhat limited due to its relative softness. It is used primarily for its appearance.
Aluminum
Aluminum is a light, soft, corrosion-resistant metal. Like stainless steel, aluminum's corrosion resistance is inherent to the material. Therefore, scratches and nicks will not affect the corrosion resistance.
Our Balken Roofing team recognizes and understands the value of your investment. We understand that every roof and gutter system is different and requires an individual approach. When you make the decision to hire Balken Roofing, you are putting your trust in our company, and we take this decision very seriously. We are an accredited Better Business Bureau company.
Call us today to get your FREE estimate for your residential home or building. You can reach us at (828) 662-3027 or fill out our request form. We serve clients in Hendersonville, NC.