The best thing about replacing your commercial roofing system is that there are so many options from which you can choose. You shouldn't have to settle for anything less than what your building truly needs.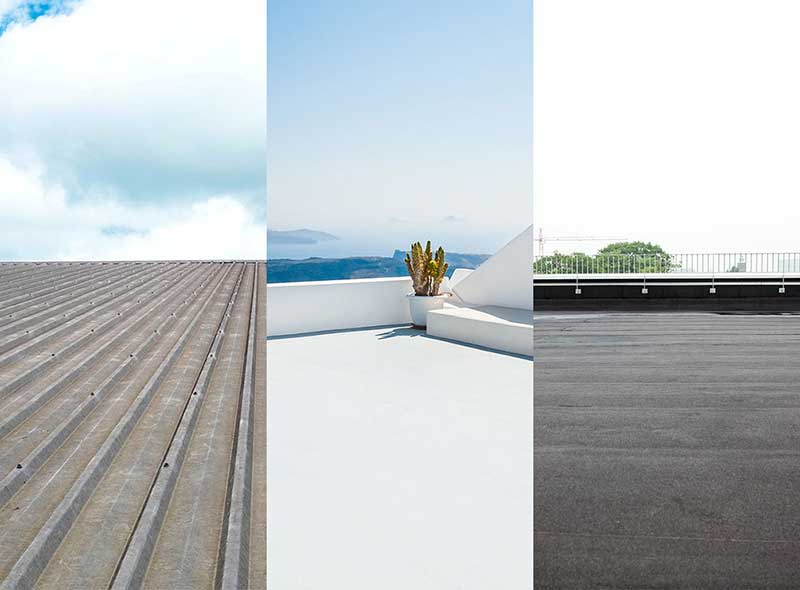 Balken Roofing has years of experience with commercial roof installation. Here are some of the systems we specialize in and what makes them an excellent choice for your commercial property:
Metal
Impressive Non-Combustibility – The biggest claim to fame of metal is its longevity, which is partly because of its unrivaled fire resistance. It doesn't ignite, slowing down the spread of flames and keeping your property from burning when hit by lightning.
Incredible Rust Resistance – Iron-containing metal roofs rust, but they don't corrode easily because their finish effectively shields the substrate from moisture. Even if their protective layer gets damaged, applying a coating system would suffice to preserve its structural integrity.
Uniform Appearance – Metal panels are factory-produced, making one identical with the other. While metal lends itself to fabrication, every piece is guaranteed to share similar design elements to create visual harmony.
PVC
Aesthetic and Structural Versatility – PVC membranes come in a variety of colors and thicknesses. As a result, they can mesh with building designs. They might need more care as they grow old, but they can last for extended periods without requiring frequent roof repair if you do preventive maintenance.
Above-Average Strength – According to the American Society of Testing and Materials, the minimum breaking strength roofing membranes should have is 200 pounds of per inch. PVC membrane products have at least 350.
Outstanding Chemical Immunity – Unlike many asphalt-based and single-ply roofing systems, PVC is the ultimate choice for commercial establishments, especially restaurants with grease vents. Its membranes are impervious to chemical damage.
EPDM
Seamless Design – Strictly speaking, EPDM roofing systems aren't always totally seamless. They can come in 100-feet rolls, allowing them to "shrink-wrap" flat roofs entirely in many cases.
Exceptional Energy Efficiency – EPDM membranes can lower your utility bills each month. They reflect most of the sun's heat rather than absorbing and transmitting it to the rest of the building. Also, they thermally insulate to keep conditioned air inside, more insulation can be placed under an EPDM roofing system before it is installed to help with this as well.
Green Construction – Made from recycled materials, EPDM membranes are one of the most eco-friendly, flat roofing systems you can buy. If you take sustainability and environmental conservation seriously, EPDM is your best bet.
Let Balken Roofing help you pick the perfect roofing solution for your commercial space. Call us at (828) 662-3027 now to discuss your project needs, and get a free estimate in Hendersonville, NC,  Asheville, NC, or any nearby communities.