Snow, ice, high winds and winter weather can be damaging to your commercial roof – especially if it's not prepared for these conditions. Make sure to get an inspection, and complete necessary repairs before winter comes.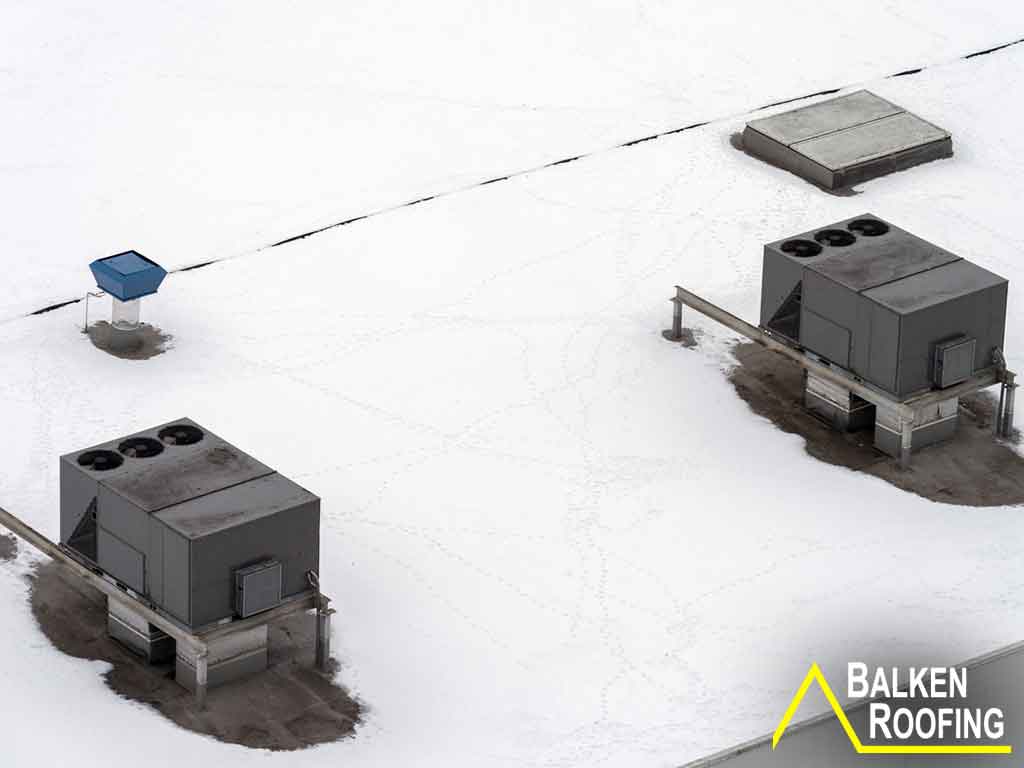 Here are ways to prepare your commercial roof for winter.
Roof Inspections
Never attempt to climb up onto the roof and do the inspection yourself, especially if you have a steep roof. For your safety, leave this job to professionals. Roofers know which parts of your roof inspect and have proper tools and safety equipment to do the job.
Your contractor should look for loose chimney caps, vent covers, files, shingles or flashings. They should address loose flashings and secure the metal trim to prevent moisture infiltration. Screws and fasteners should be tightened, and attachments like antennas, security cameras and lightning protection should be secured. Make sure to hire a trusted provider of quality roofing services to handle your metal roof.
Cleaning
Debris on the roof should be cleaned. Tennis and soccer balls are common sightings on single-story roofs, especially in schools. Any loose wiring and conduit should be safely and properly taken off the roof. Anything that isn't part of the roofing system or essential to it should be removed.
Proper Drainage
Standing water on the roof can freeze, and ice can clog drains, scuppers, gutters, conductor heads and downspouts. Prevent this problem by making sure that the drainage system is free from clogs. Inspect the roof drains for vegetation buildup. To test the functionality of the roof drains, take a garden hose, and let the water run down each drain. Do the same for through-wall scuppers and downspouts.
At Balken Roofing, you can count on us to take care of your commercial and residential roofing systems.
Call us at (828) 662-3027, or complete our online form to get a free roofing estimate. We serve clients in Asheville, NC.