Skylights are great for daylighting, space enhancement, and even ventilation. However, many homeowners believe that skylights will inevitably become leaky. This notion used to be a fact, but now it's just a stubborn myth.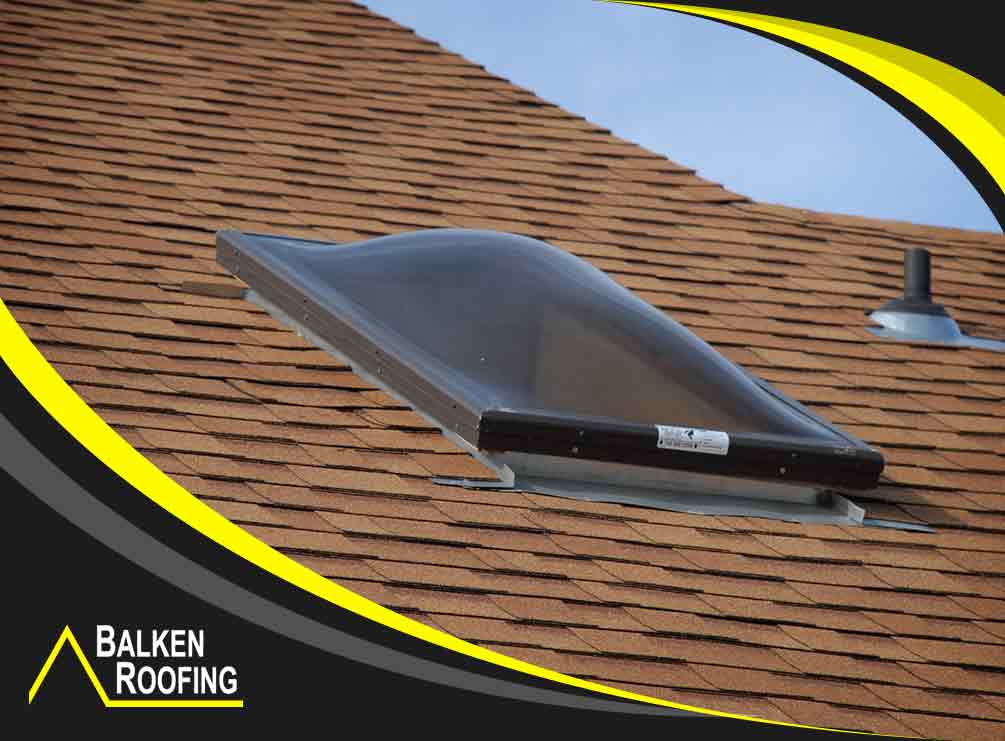 Thanks to several design advancements, modern units are better at preventing leaks. This doesn't mean that the possibility of water intrusion is down to zero, but today's skylights remain weathertight for much longer periods.
But then again, product quality isn't the only factor that you need to consider to effectively prevent leakage. Experienced local roofing contractors, including Balken Roofing, would recommend these tips to keep your rooms with skylights dry and safe when it rains or snows:
Think About the Roofing Material
The profile of your roof covering helps reduce the chances of skylight leaks. Generally, shingles, slates and tiles make for watertight installation. The same can't be said about systems such as snaplock metal panels.
Fortunately, faultless workmanship can offset the great risk of chronic leakage. Balken Roofing's proficiency in different residential roofing systems helps keep the odds of experiencing water infiltration due to skylights to a minimum.
Choose Locations Carefully
Not every roof design lends itself to skylight installation. Without enough pitch, even a flawlessly fitted unit loses to hydrostatic pressure sooner rather than later. But even if you have a steeply sloped roof, some of its areas are not a good candidate for skylight replacement. These are the valleys, hips and sections close to the eaves.
Hire a Qualified Installer
DIYing skylight installation is a terrible idea, but working with an incompetent professional can be just as bad. If you expect excellence, never skimp on labor. Choose a contractor with a solid reputation for providing quality roofing services and has earned a certification from trusted brands like VELUX®.
Balken Roofing is the authority not only for residential and commercial roofing solutions, but also for skylights and sun tunnels. Call us at (828) 662-3027 now, or complete this form to set your project in motion in Asheville, NC, or any nearby community.