Given how your roofing system works to keep your home safe and intact against weather damage, it pays to take measures that ensure it can remain in good shape throughout the year. This is especially crucial during fall because the change in weather and temperatures can have adverse effects on the system. The good news is that roof maintenance can be simple.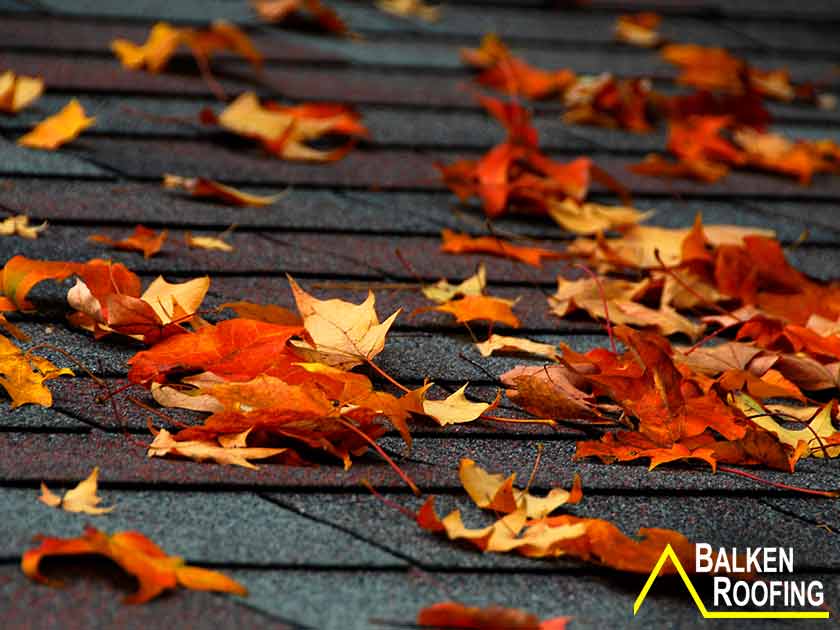 homeowner's guide to fall roof maintenance
Clean your gutters. Leaves, pine needles and other loose debris can settle inside your gutters, creating blockages that hamper their draining performance. This allows water to back up and overflow, and not a small amount of it will find its way under the eaves, fascia and the roof deck. Protect your roof and home from moisture damage by making sure your gutters remain clean and clear. If you're not confident about climbing up there for the task, there's no harm in turning to a professional who can do the job for you.
Don't put off any repairs. The fact is that any small roofing problem you might have right now will worsen considerably once it gets colder. In fact, not even the smallest leak should be overlooked because it will make your home susceptible to water damage. When you start noticing issues with your roof, promptly call the trusted provider in quality roofing services in the area, Balken Roofing. We'll have our trained and experienced team perform a comprehensive inspection of your roof and – should we discover any problem – recommend the appropriate solution.
Cut back any trees that are too close to your roof. Otherwise, any overhanging or encroaching branches can crash against your roof during a major weather event. This may create dents, cracks and other openings that can result in leaks. Cutting these trees back, however, will eliminate this possibility while reducing the need for regular gutter cleaning.
When it comes to the repair and maintenance of residential roofing systems, look no further than Balken Roofing. With our top-tier solutions, we'll make sure your roof is prepped and ready this fall. We serve Asheville, NC, and the surrounding areas. Call us today at (828) 662-3027, or fill out this contact form to schedule your roof evaluation.