If you're looking to get a roof replacement, you might be considering materials like asphalt and composition shingles. However, if you want your new roofing system to be worth the investment, you should go for a material that's more durable and long lasting. Standing seam metal, for one, is more than just a step above the usual asphalt shingle material. The fact that it exceeds most residential roofing systems in all aspects is what makes it appealing for a lot of homeowners.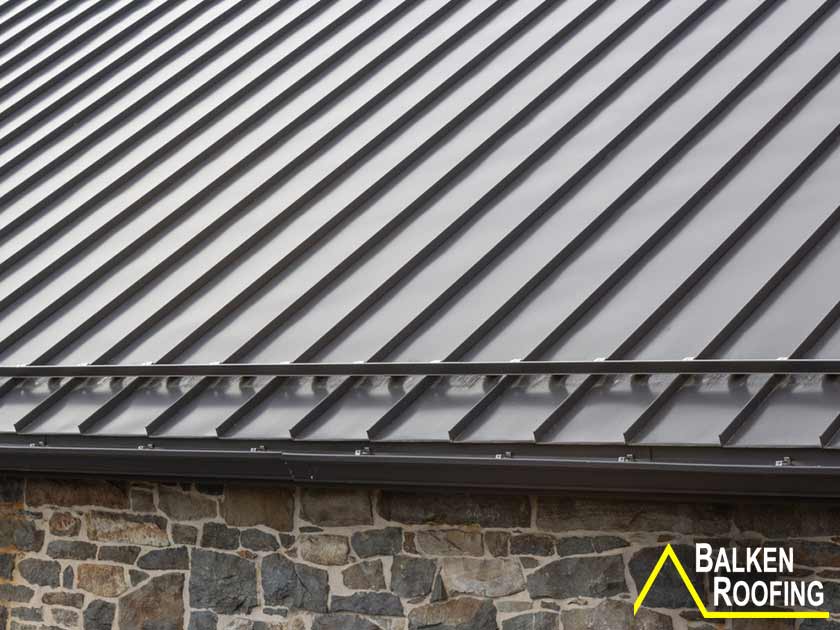 What Goes Into a Standing Seam Metal Roof?
Standing seam metal is a type of roofing system that raises the seams above the level of the roof itself. It's where continuous panels run from the ridge of the roof down to the eaves. Between the panels are the seams connected by fasteners, which are raised above the roof's level instead of being flush-mounted. This is from where the term "standing seam" is derived.
Standing seam is one of the most common types of metal roofing in residential homes. If some of the houses in your neighborhood have metal roofs, their roofs will most likely be of the standing seam type.
Common Benefits of a Standing Seam Metal Roof
As one of the best local roofing contractors, we know that the seams are usually one of the weakest points in most roofing systems. This is why raising them above the water level is an advantage for metal roofs, unlike in asphalt shingles or rolled roofing. There are also fewer seams in a metal roofing system because the metal panels run from the top to the bottom of the roof undisturbed.
Another benefit to consider when upgrading to a standing seam metal roof is that the material itself is metal, which is highly durable. In fact, it lasts for as long as 50 years as long as it's properly maintained.
So, if you're considering a standing seam metal roof, make sure that it's installed by a company that offers the best quality roofing services. Call Balken Roofing today at (828) 662-3027, or fill out our convenient online request form. We serve Asheville and the surrounding areas.