ASHEVILLE, N.C. – Hail and Wind storms have damaged homes throughout Asheville and surrounding areas of Western North Carolina in the last year. If you need to hire a roofing contractor for your roofing or repair solutions, the Better Business bureau (BBB) has some advice you might want to check out first!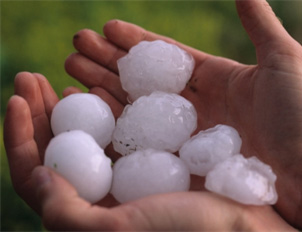 Homeowners need to be cautious about whom they hire to repair or replace their roof. Be sure to check references, make sure a written proposal is provided and the contractor carries the proper insurance before hiring any contractor! Make sure a written proposal is provided and it's specific in its contents; if it's not written it's not included. Many contractors make promises of a number of services but do not follow through leaving the homeowner with an insufficient roof and an empty wallet. These types of contractors typically advertise in the local paper or show up at your front door.
According to the BBB, the home improvement industry is consistently in the top five types of businesses that receive the most consumer complaints each year. Locally, a number of contractors providing services in home improvement have an F rating from BBB.
Read the full story of storm chasers in our sister city here: http://charlotte.bbb.org/article/storm-damage-bbb-warns-homeowners-about-storm-chasers-34293
Original article credit BBB: Media contact: Janet C. Hart, APR, CFEE (704) 927-8617 office
Storm chasers named in top 10 scams in 2012 according to BBB, read the full story here: http://www.asheville.bbb.org/GIReport.aspx?NewsID=276