Our skilled Balken Roofing repair crew can handle your residential and commercial repair projects, whether you have a minor repair or a major repair our skilled technicians can handle all your roofing needs. You can count on Balken Roofing's roof repair specialist, whether you have asphalt shingles, metal, tile, shakes, flat roof, or any other roofing materials.
Is your roof showing any signs it needs a repair?
There are a number of reasons why a roof may need repairs or possibly a replacement. A few trouble signs include loss of granules, stains on your ceiling, missing shingles, or curling shingles to name a few. It is important that your roofing repair contractor has a long history of diagnosing leaky roofs and assessing the damage the leak has caused. We pride ourselves on giving an honest evaluation of your leaky roof or any other work you may need.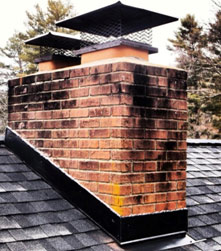 Our specialized repair technicians are trained to thoroughly find the true source of your roofs leak and are prepared to fix leaks on the spot. In some instances we may need to schedule a set time to perform your fix depending on the depth of your repair. Not only will the Balken repair crew repair your roof but will also examine the whole roof for any other obvious signs your roof may need repairs or maintenance.
Hire our skilled Balken Roofing repair team to evaluate and fix your leaky roof, call today at 828-628-0390 or fill out an estimate request form.