Having trouble narrowing down your list of contractors? If you are, we recommend asking a prospective contractor a few good questions. This way, you'll be able to tell if they are really worth your time and resources as you work on your next roofing project.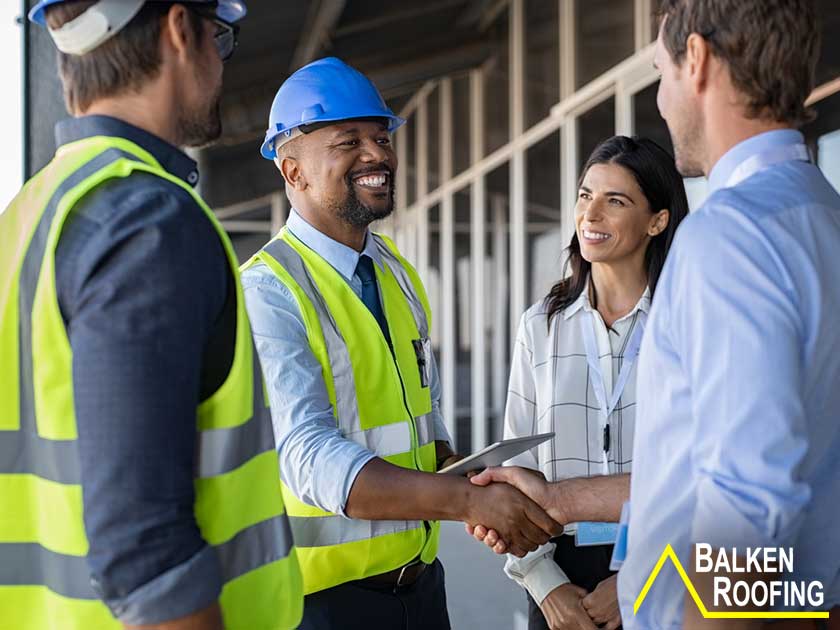 What Is Your Official Business Name?
Legitimate roofing contractors should be able to provide the right paperwork as proof that the pros are legally allowed to operate as a business in your area. Because these documents require the company to have a business name written on them, they should have no issues giving out a business name that you can check with the local Better Business Bureau (BBB).
Do You Work With a Subcontractor?
Some roofing contractors work with third-party subcontractors. While this isn't illegal, it can be difficult to set expectations for them because you don't know if their previous jobs were done with the same subcontractors. Considering the level of quality and the roof replacement cost, picking roofers with an in-house crew is a safer option because they work with the same crew for all roofing projects, and quality is more consistent and in line with your expectations.
Do You Need to Check the Roof From Indoors?
It's important for professional roof inspectors to have as much info about your roof as possible. This will allow them to provide the best options for solving your issues. If the contractor says there is no need to check indoors, they'll have no idea about the condition of the roof's underlying components until they start removing the shingle and decking. You're better off hiring a contractor who knows enough to check both sides of your roof.
Will You Have to Tear the Roof Down?
This one greatly depends on what the roofer already knows about your home. Layovers (replacement that involves building over existing shingles) are a viable solution, but only if the roofer has confirmed that the existing roofing system is still good enough to support the weight of your new shingles.
Looking for a contractor that you can hire? Get in touch with us. Balken Roofing is the leading roofing contractor in Hendersonville, NC. You can call us at (828) 662-3027 or fill out this contact form to request a quote.