There are several factors to consider when planning a tile roof installation. For instance, one important factor to consider is the weather; your tiles should be installed in warm and dry weather conditions to ensure the adhesive gets cured properly.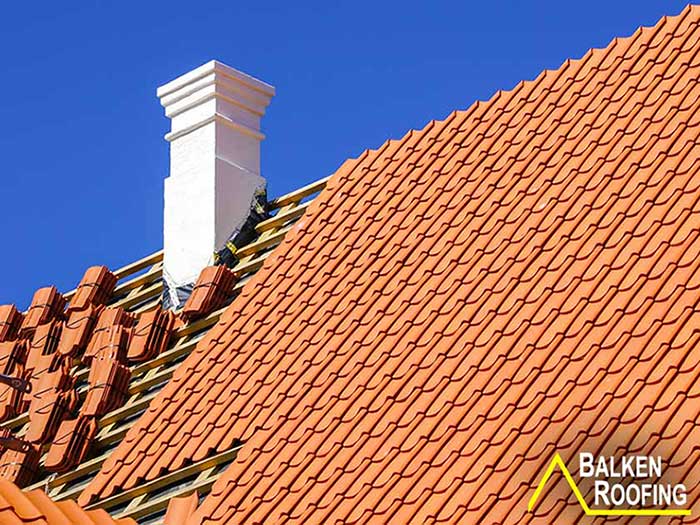 Fortunately, you won't have to worry about your roof replacement when you work with trusted local roofing contractors who can schedule the best time to efficiently get done. With professional roofers, they won't make mistakes when installing tiles on your roof, including:
Not Following Correct Tile Installation Patterns
Residential roofing systems that use tiles should follow the prescribed patterns for correct installation. If the tiles aren't installed with the prescribed pattern, they won't effectively keep water and other natural elements from penetrating your roofing system. To ensure your tile roofing system won't be compromised, contractors follow the prescribed pattern during the installation process. 
For a sloped roof, roofers will lay the first row of tiles along the bottom edge of the roof on both the front and back slopes. From there, they'll work their way upwards along the surface until they reach the peak of your roof. The installation process is a bit different for flat roofs as they start installing them on the outside edge of the roof and work inward toward the center. As roofers progress toward the center with each tile row, they'll check from time to time on how the lower edge should overlap the upper edge. Doing this also ensures the water runoff will drain safely into your gutter system.
Violating Local Building Codes
Professional roofers are usually aware of the local building codes. If contractors start construction without getting the needed building permits, they'll violate the local building codes. When this happens, they may be forced to remove your roofing system. Be sure to check your municipality for details regarding the local building codes in your area.
When it comes to quality roofing services, Balken Roofing is the best company in the area to hire. Call us today at (828) 662-3027 for more information! You can also fill out our contact form. We serve Asheville and the surrounding areas.