As we begin the New Year what better way to start than with a new roof for all that new curb appeal! For every full new roof or re-roof sold now through February 15th, customers can take advantage of our New Year, New Roof special.  And we have a variety of financing options available to help.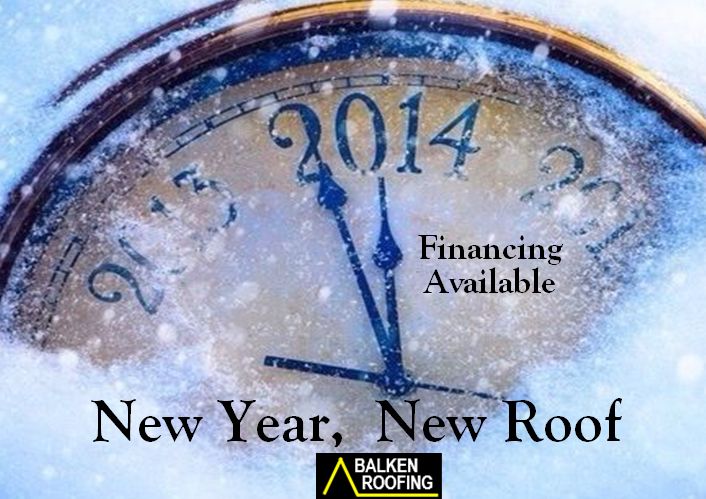 Take the first step and call our Balken Roofing team today, 828-628-0390 for your free no-obligation estimate.  We will set up a time for a Balken team member to meet with you, assess your roofing needs, and discuss the financing options available.
A quality roofing system is vital in order to protect both your investment you have in your home or business and the many things you care and love in your life.  "If your home is on the verge of needing a new roof and beginning to show warning signs, our Balken Roofing team wants to ensure the replacement of your roof is possible with the variety of financing options available," said President of Balken Roofing, Bob Balken.
Fine Print for New Year, New Roof Special
The special is valid January 1st through February 15th, 2014.  This offer is not good with any other offer; this offer is not retroactive to past work.  Offer for residential projects only.  Call our Balken Roofing office today for more details, (828) 662-3027.