The Holidays are here and we are very excited! We would like to wish you and yours a joyful Merry Christmas. We have enjoyed working with you all and appreciate your continued support of Balken Roofing.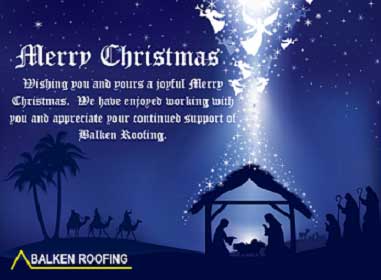 We recognize our clients and employees as our most precious resource. If we have not yet earned the privilege of being your roofing contractor of choice, we hope you and your family have a blessed Holiday season and prosperous New Year.
Consumers in Asheville and surrounding areas, you can take advantage of the variety of financing opportunities that Balken Roofing offers. You could have that new roof you've been needing installed today! Please call 828-628-0390 for more details or questions regarding our financing options.