Solar panels are designed to last for more than 30 years, surpassing the lifespan of some residential roofing systems. Removing solar panels is a labor-intensive process so replace your roof if needed before going solar.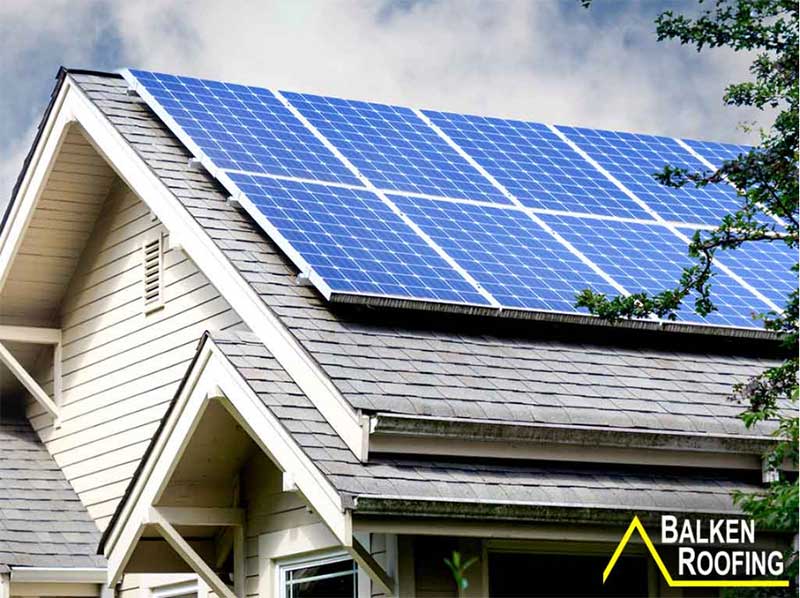 Roof replacement may be necessary if you're having a solar photovoltaic (PV) system installed if your roof meets the below criteria:
Asphalt or Composite Roofs
Asphalt roofs are expected to fail earlier than solar panels. It's more common for the panels to protect asphalt shingles from hail damage. To attach the panels, your contractor will drill the roof and secure the mounting hardware to roof studs. The roof penetrations are then sealed off to prevent water from seeping through the shingles.
Tile or Ceramic Roofs
Installing solar panels to tile or ceramic roofs require care. Drilling through tiles can result in damage. Your contractor will remove the ceramic tiles and install the brackets with flashing to prevent leaks.
Standing-Seam Metal Roof
Metal roofs are ideal for PV systems. They can last for more than 70 years when well-maintained. The seams in the roof can be used for mounting hardware for the panels. It's quicker and simpler to install solar panels on metal roofs, which can save you labor costs.
A metal roofing system can significantly reduce heating and cooling costs when a batten or counter batten system is used. This configuration improves energy efficiency as it prevents heat from entering in the summer and stops heat from escaping during winter.
Balken Roofing is one of your most experienced local roofing contractors. We also offer custom gutters, skylights, sun tunnels and sheet metal fabrication. Call us at (828) 662-3027, or fill out our online form to get a free estimate. We serve clients in Asheville, NC.