Whether you're looking into hiring a roofer for minor repairs or a complete roof makeover, you need to ensure its success by choosing the right one for the job. Asking the right questions of your contractor is an important part of the process.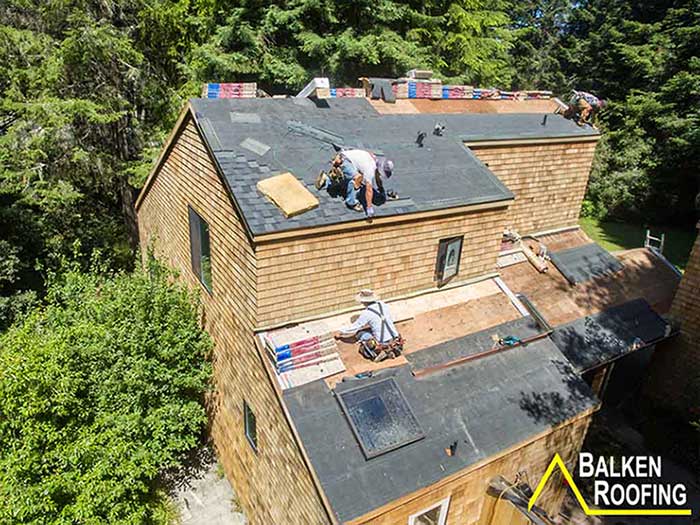 Are You Licensed and Insured?
If you can ask a prospective roofer just one question, ask them this. A legitimate contractor should have no problem providing information regarding their license as issued by the North Carolina Licensing Board for General Contractors. A valid license is more than just proof of a contractor's legitimacy. It is your guarantee that their work will comply with all applicable building codes.
Insurance goes hand-in-hand with a contractor's license. Legitimate contractors should likewise have no problems providing a copy of their insurance certificate. When reviewing a roofer's insurance coverage, look for general liability insurance and workers' compensation, which should cover accidental property damage and workplace injuries, respectively.
What Is the Scope of Work?
A roof repair service contractor should be able to outline what they're going to do to your roof, set expectations and follow through on those expectations. More importantly, the same roofer should be able to provide a written quote that reflects what you have discussed as well as a detailed list of materials, a timeline and labor costs.
How Will You Protect My Property?
Roofing work creates a lot of waste and debris. At the hands of a careless roofer, roof repairs or replacement could cause damage to your landscaping and other parts of your property. Even if a roofing contractor already has insurance coverage, measures that help prevent property damage damage is ideal. This should include covering surrounding vegetation with tarpaulin, creating designated paths for installers and vehicles, and using tools, such as large electromagnets, that will pick up stray roofing nails and fasteners from the ground.
Do You Have References?
Past customers are the best people to talk to if you want to know more about a particular roofer. In addition to asking about their products and workmanship, ask them whether the roofer kept their appointments, how they handled delays and how they responded to complaints, if any.
Searching and comparing online for roof replacement cost? Call Balken Roofing at (828) 662-3027, or fill out our contact form. We serve customers in Hendersonville, NC, and nearby areas.