Leaks are one of the most common roofing problems, so many people think they're harmless. Major issues often originate from small beginnings, including from the humble leak. As one of your trusted local roofing contractors, Balken Roofing discusses how to address active roof leaks.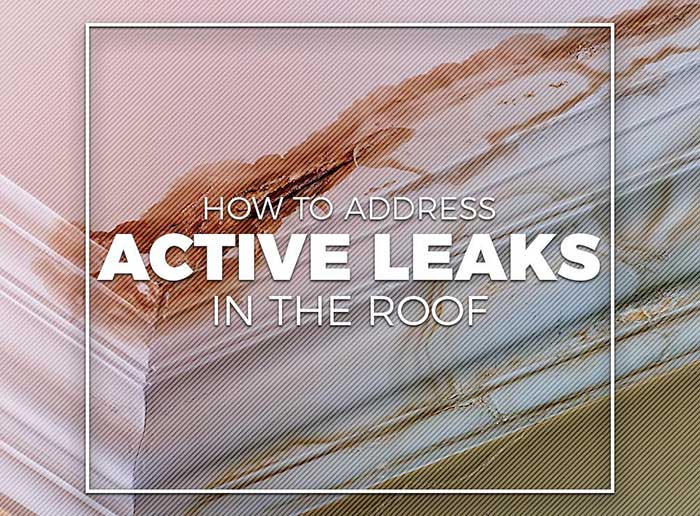 Identifying the Source
First, identify the source of the leak. This can be tricky to do because often the leak itself has traveled from its source to where it's dripping. Check for warning signs like damp areas in your attic or moisture spots in the ceiling. Your leak will usually begin within the underlayment of the roof itself.
Hire a Contractor
While it's tempting to try and patch the leak on your own, it's better if you have a professional roofer address your residential roofing system. Leaks can be tricky to repair by yourself, and you might do more damage to your home. As local roofers, the Balken team has experience taking care of all kinds of active leaks. We can fix them before they become bigger and more expensive problems.
Preventive Measures
You can prevent leaks from happening simply by keeping your roof clean and free of debris that might damage your shingles. We also recommend replacing worn flashing as these thin strips are responsible for preventing water intrusion into the most vulnerable parts of the roof.
At Balken Roofing, we offer quality roofing services. From addressing leaks to installation, count on us to offer you the best service possible every time. Call us at (828) 662-3027 for more information on our products and services. We are local roofing contractors serving customers throughout Asheville and Hendersonville, NC.