Choosing the right Asheville area roofing company can be a little overwhelming when you first start your search. Over the past few years there have been a lot of roofing companies pop up all around Western North Carolina. Some of these are legitimate contractors and some are simply….not! Whichever contractor you choose to hire should be hardworking, reliable, and provide a personal commitment to you, "the customer" to get your roofing project done the right way the first time.
Choosing your roofing contractor is the absolute most critical decision you'll make throughout the roofing process. Roofing projects can be expensive so take your time and demand excellence. Why not grab a cup of coffee and get comfy as you begin to research roofing contractors in the area to ensure you're successful experience?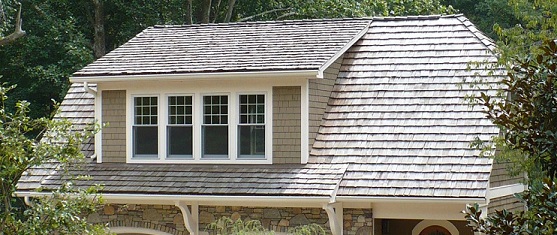 Are they Insured?
Be sure the roofing contractor you hire is properly insured. It can be very tempting to hire your cousin that supposedly "re-roofed" homes one summer or even your neighbor's "handyman". But you do not want to find out one of your roofers was injured while installing your new roof and suing you and your homeowners insurance to cover all cost. The company you hire should be able to provide the name and number of their insurance agent so you can verify the information for yourself. In the instance, the company is NOT insured you should immediately reject their proposal.
Licensed
Be sure the roofing contractor you hire is appropriately licensed. Different states require different certifications or requirements for roofers and you want to be sure your contractor does not fall short of these requirements. Any roofing company you are considering should hold current licenses and willing to provide documentation upon request.
Local History
Has the roofing contractor you're considering worked in the Asheville area for an extended amount of time? Does the company have a number or reviews and testimonials from happy customers? You want to be sure the company you're considering has a long local history with these happy customers. A number of new companies have moved into the Asheville area because of hail storms, be sure the company you choose has a long "local" history….will they be around in 5 years if any issues were to arise?
75% of roofing companies are out of business in 5 years.
95% of roofing companies are out of business in 10 years.
Written Estimate
While it is always smart to get at least three quotes from three different Asheville roofing companies. You should also be sure each of these three estimates are written or typed including materials and warranties. Be sure to look and compare each of these estimates very closely and do not make your decision based on price. Typically, there is always a reason cheap companies are cheap.
Is your Contractor an Expert?
Be sure your contractor knows your roof. Each roof is different and should be taken with an individual approach. There are a number of products and materials you can potentially install on your home, be sure your contractor is educated and an expert installer of these potential materials you choose.
Do Your Research and Check References
Be sure to check for reviews and complaints through the Better Business Bureau. Research different associations to see if your contractor you are considering is affiliated. Some sites to check are Better Business Bureau, Asheville Chamber of Commerce, Angie's list, ect. Also, ask for references from the contractor and use them!!
Ask Questions.
Don't be afraid to ask questions. Roofing is probably not your expertise, so ask!
Balken Roofing has been serving Western North Carolina and surrounding areas for three generations. Our business offers a wide range of roofing services including residential and commercial installations and repairs. As the recipient of the #2 Roofing Company in the Best of WNC 2013 Mountain Express we are proud to be responsible for thousands of first-class roofs in Asheville and surrounding areas. For more details about Balken Roofing, website http://balkenroofing.com, call (828) 662-3027 or visit our Balken Roofing Company, 101 West Buckeye Road, Swannanoa, NC.