A commercial roof is an investment you'll want to protect from harm. You've spent time finding the right roof at the right roof replacement cost, exerted effort in finding the contractor and materials, and laid out a generous budget specifically for a better roof structure. You can still encounter some common commercial roof issues, but luckily, we know just how to fix them.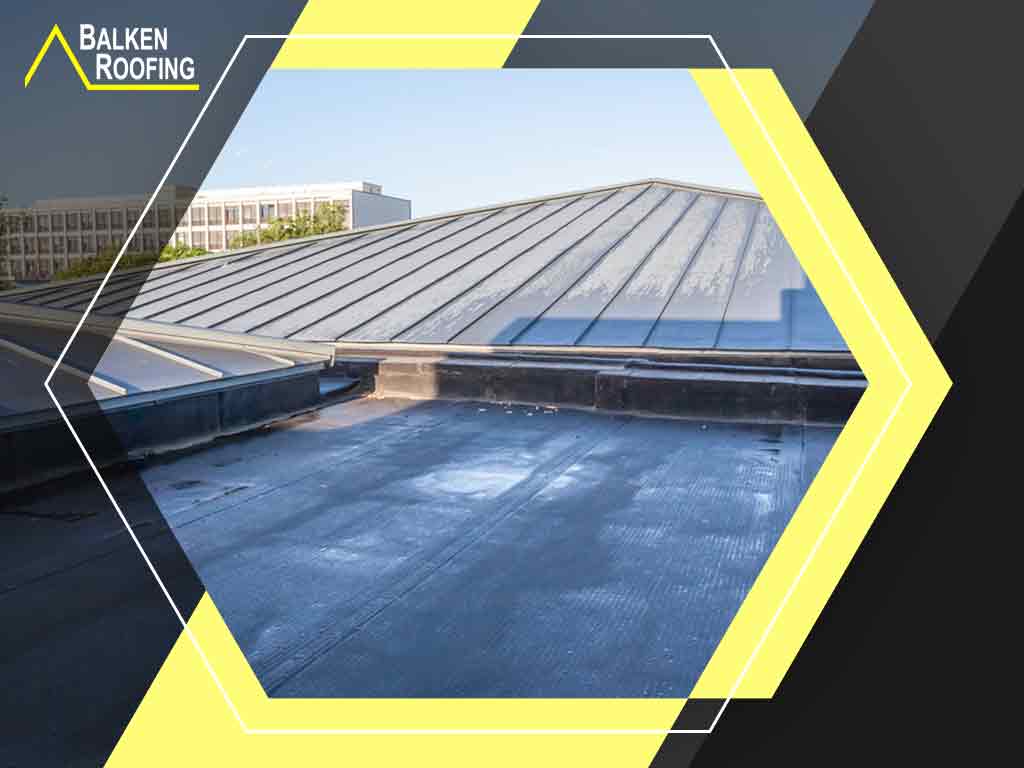 Ponding Water
Commercial roofs experience frequent ponding water because most of them are flat, prohibiting water-flow as in residential roofs. This allows leaks to happen when the water deteriorates the surface material and penetrates the inner layers of the roof. Ponding water may seem like a minor issue, but it is the number one cause of water damage for a commercial roofing system. Nothing humans make is permanent, and no roofing system is truly waterproof. Some roofing systems, however, are pretty good at wicking water to a more convenient location like… away from the building entirely. So even though low-slope commercial roofing materials are bonded or heat-welded at the seams, having an artificial lake up there is never a good idea!
Blow-Offs or Poor Wind-Uplift Resistance
This commercial roof problem is a result of weakened fasteners or incorrectly installed commercial roofing membranes. When encountering inclement weather, such as high winds, thunderstorms or hurricanes, the storms may peel off the outermost layer of the roof or even the whole roof itself, partially or fully, allowing rain, snow or the elements to get into the interior of your building. The best remedy for this is maintaining your commercial roof and having a reliable roof repair service company do regular inspections, as well as shelling out a few extra dollars for a fully-adhered system up front.
Blistering
Small blisters or bubbles developing on the roof is often the result of moisture trapped under the membrane. It is a clear indicator of issues during installation, sealant failure, or a manufacturing defect. Either way, having a professional take a look at these unsightly roof blisters as soon as possible is the best option for restoring the integrity of your commercial roofing system.
Balken Roofing has successfully conducted countless commercial roof installation projects with excellent results. We guarantee you won't come across these common issues with our products and services – and if there is an issue, we will make it right. Call us now at (828) 662-3027, or fill out our contact form for a free roofing estimate. We serve commercial property owners in Hendersonville, NC and Asheville, NC.