Gutter cleaning is a part of roof maintenance. However, it is not exactly easy or entertaining. Add to that the risk of accidents from falling off a ladder while doing the task. Luckily, homeowners like you can have gutter guards installed to save you from the tediousness of cleaning your gutters manually. In this post, your residential and commercial roof installation contractors from Balken Roofing discuss the benefits of gutter guards.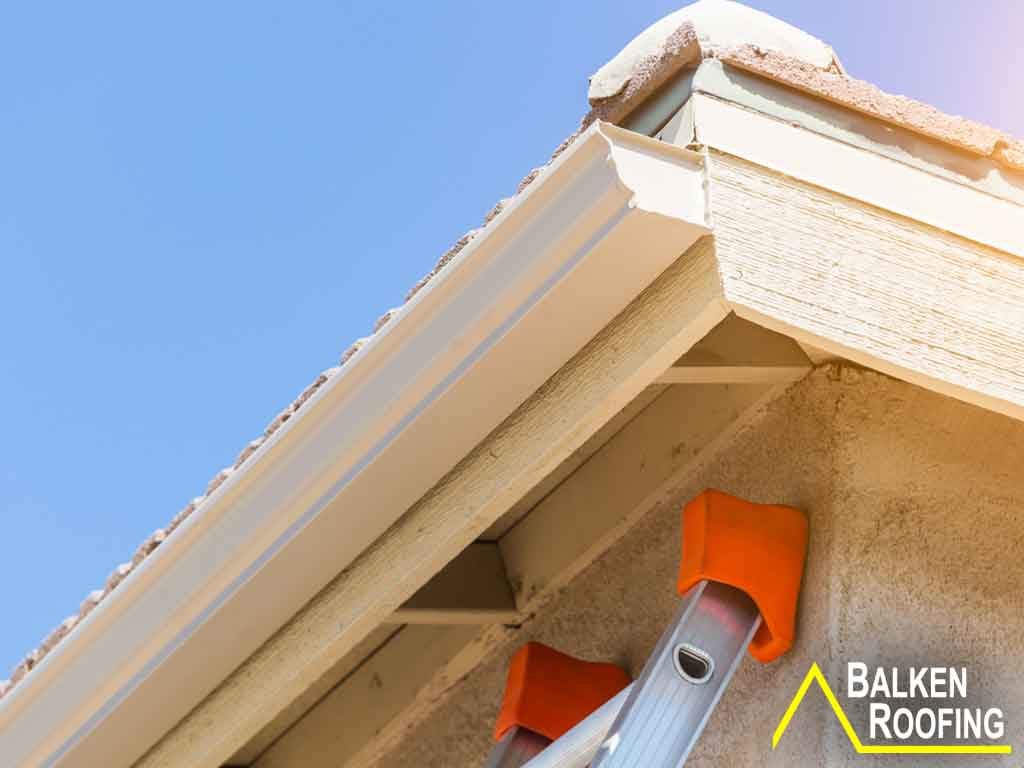 They Prevent Gutter Clogs
Gutter guards prevent debris, like leaves and dirt, from accumulating in your gutter system. This lessens the costs that you have to pay whenever cleaning and maintenance of your gutter system is done. With a gutter guard, it all becomes much easier to clean up on your own — saving a lot of your time for much more meaningful work than cleaning your gutters.
One factor that speeds up the corrosion of your gutter system is the buildup of leaves, algae, and mold in your gutters. If the rust and corrosion already begins, they tend to spread throughout your roof and deteriorate it much quicker. Roof guards help prevent these from causing greater damage to your roof. A buildup of dry leaves, even, are dangerous as well! They are fire hazards and can be accidents just waiting to happen. Gutter guards help prevent the buildup of flammable materials and lower fire risks.
They Prevent Pest Infestation
According to professional roof repair service providers, another worry most homeowners have in mind is pest infestation. These can include rats and other rodents running freely on your rooftop or insects breeding in your gutters. Both are undesirable, and could pose health risks later on. Gutter guards prevent them from entering your gutters to begin with.
A rainwater collection system also benefits greatly from gutter guards. If you have less obstructions in the gutters, you'll notice that not only is your water free of debris but, it will also fill your tanks much faster. Gutter guards help you secure your roof from common elements that threaten its structural integrity. A little investment in gutter guards can help save you from a lot of unplanned expenses in the future.
Count on Balken Roofing for professional roof and gutter services. We can also answer any queries you might have about roof replacement cost. Give us a call at (828) 662-3027 or fill out our contact form to set a consultation. We serve clients in Hendersonville, NC.