You need your roof to keep your home protected, so it's our goal to ensure that your roof remains in tip-top shape. At Balken Roofing, we provide expert roof installation services at the most affordable prices. Here's a look at the ways we can help create a better home for you.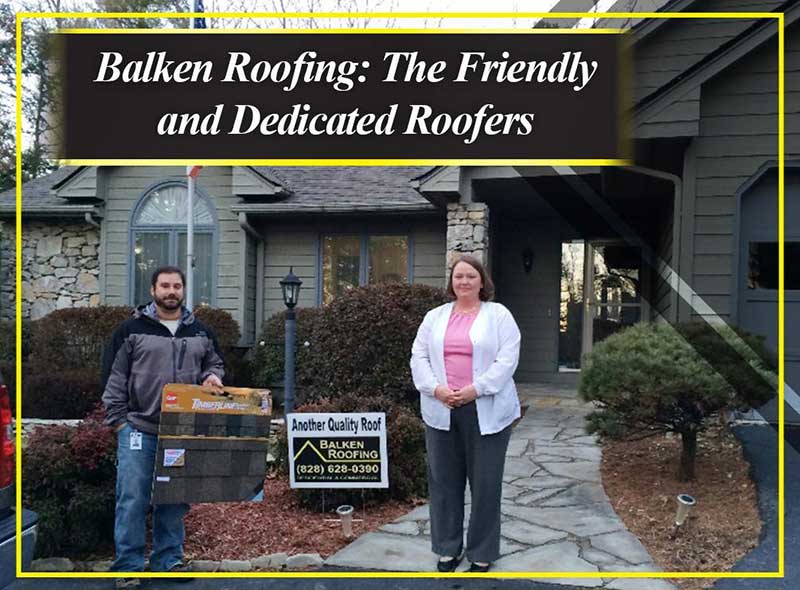 Roof Maintenance
An efficient home is a good home, and your roof plays an important part in energy efficiency. We can perform regular preventive maintenance to help you avoid issues and ensure that your roof remains in good working order.
Roof Repairs
Sometimes, maintenance isn't enough, especially if your roof has sustained damage. We'll be there to provide roof repair services that provide real value for your money.
Roof Replacement
When you find that your roofing system is at the end of its life span, contact us, and we'll install a new, better roof over your head. We'll make sure that you and your valuables are well-protected.
Green Solutions
We're the perfect partner for homeowners looking to make the green choice. From cool and living roofs to solar panels, our green roofing choices will provide you with a smarter, more sustainable approach to roofing and repairs.
Custom Gutters and Downspouts
Gutters and downspouts are crucial components of your roofing system. Without them, you run the risk of various water damage problems. We provide customized solutions tailor-fit to your exact needs.
Skylights and Sun Tunnels
We can add skylights and sun tunnels to your home to increase daylighting. With these added sources of natural light, your home will get an aesthetic boost and you won't be as reliant on artificial lighting..
Whether it's for residential or commercial roof installation, Balken Roofing is the name you can depend on for exceptional roofing services. We offer quality workmanship at affordable prices. We serve many areas in North Carolina, including Hendersonville, Asheville, Weaverville and Black Mountain. Call us today at (828) 662-3027 for a free consultation.