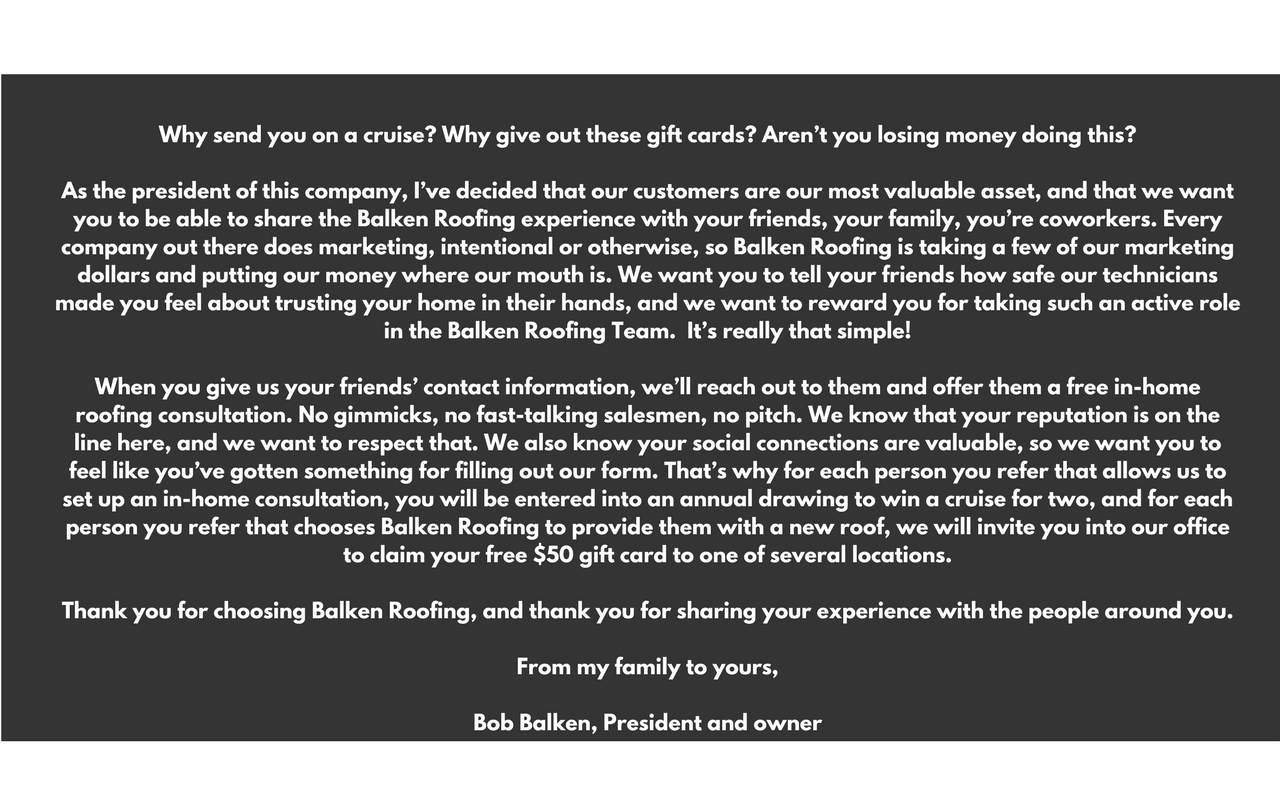 Why send you on a cruise? Why give out these gift cards? Aren't you losing money doing this?
As the president of this company, I've decided that our customers are our most valuable asset, and that we want you to be able to share the Balken Roofing experience with your friends, your family, you're coworkers. Every company out there does marketing, intentional or otherwise, so Balken Roofing is taking a few of our marketing dollars and putting our money where our mouth is. We want you to tell your friends how safe our technicians made you feel about trusting your home in their hands, and we want to reward you for taking such an active role in the Balken Roofing Team. It's really that simple!
When you give us your friends' contact information, we'll reach out to them and offer them a free in-home roofing consultation. No gimmicks, no fast-talking salesmen, no pitch. We know that your reputation is on the line here, and we want to respect that. We also know your social connections are valuable, so we want you to feel like you've gotten something for filling out our form. That's why for each person you refer that allows us to set up an in-home consultation, you will be entered into an annual drawing to win a cruise for two, and for each person you refer that chooses Balken Roofing to provide them with a new roof, we will invite you into our office to claim your free $50 gift card to one of several locations.
Thank you for choosing Balken Roofing, and thank you for sharing your experience with the people around you.
From my family to yours,
Bob Balken, President and owner