Standing seam metal roofs are one of the most popular residential roofing systems available on the market. They usually have raised seams that help shed rainwater effectively. They also come in a wide variety of profile options. Here's a quick look at some of the most common.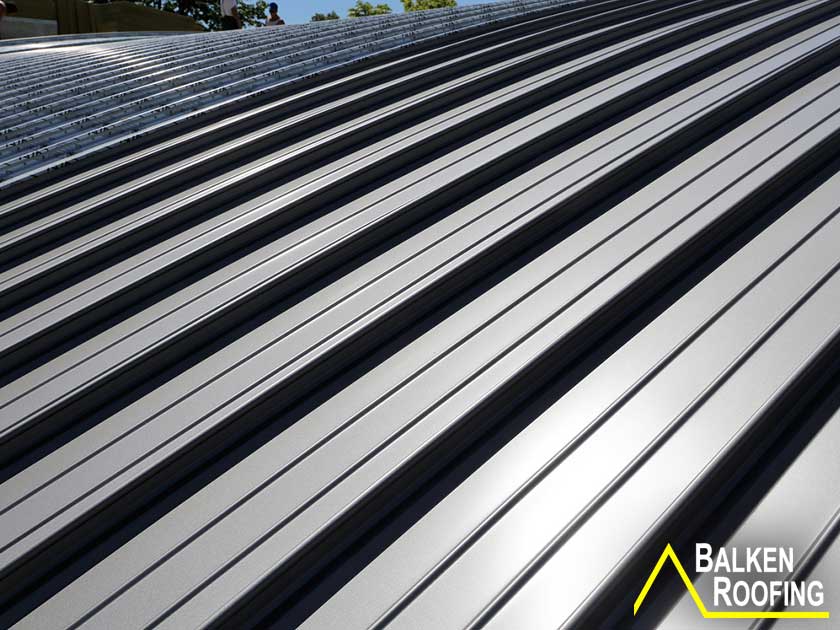 Snap-Lock Profile
The snap-lock profile is a popular metal roofing profile choice because of its ease of installation. It consists of roll-formed panels with specifically shaped edges that snap together. Snap-lock profiles are attached to the roof deck using a clip attached to the seams and fastened underneath the panels. They're best installed on roofs with a pitch or slope of at least 3:12.
Mechanical Lock Profile
The mechanical lock profile is similar to the snap-lock profile, but local roofing contractors use a hand or mechanical seamer to bend or crimp the edges and lock together the panels. It comes in two different styles: the 90-degree seams, also known as single locks, and the 180-degree seams, also known as double locks. Expansion clips are also used to secure the seams together and accommodate the expansion and contraction of the roofing material.
Nail Flange Profile
Also known as a fastener flange, it also has the same mechanism as the snap-lock profile. The only difference is that there are no clips used to attach the panels to the roof deck. Instead, the panels have cutouts where they attach directly to the roof. It is an affordable choice for residential roofing installations, but the panels of a nail flange system tend to become loose or detached. Maintenance is required to ensure the panels are attached securely to the deck.
For quality roofing services, turn to Balken Roofing. We install a wide array of residential roofing products, including metal roofs. Call (828) 662-3027 to learn more about your options, or fill out our contact form to get a free roofing estimate. We serve homeowners in Asheville, NC, and the surrounding communities.