For flat roofs or those with a low slope, thermoplastic polyolefin (TPO) roofing might be just what you need. TPO is a combination of polypropylene and ethylene-propylene rubber and not plastic as the name may suggest.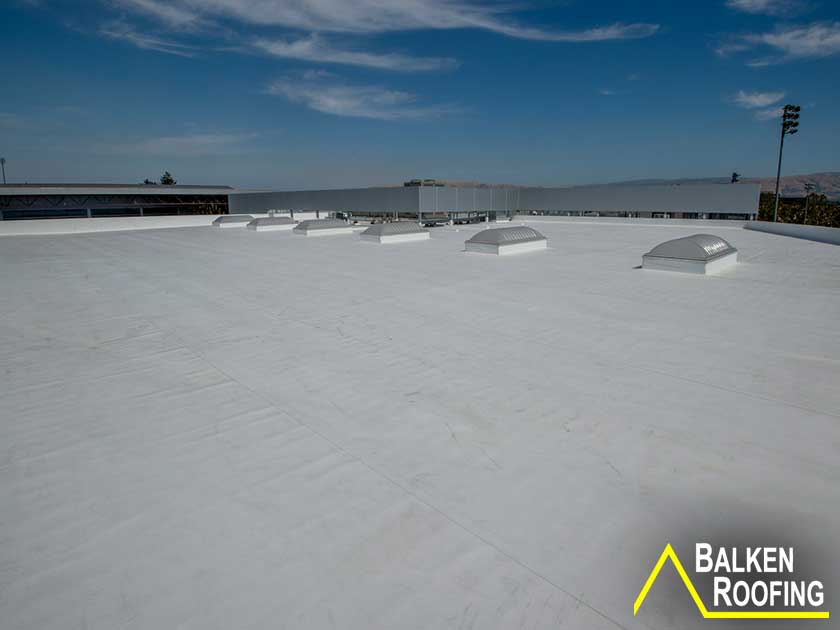 TPO is an attractive option due to its low cost, ease of installation and energy-efficient benefits. Before you decide to go ahead with purchasing this kind of roofing, however, it's essential to take a look at the advantages TPO roofing has to offer.
Energy-Efficient
TPO has ultraviolet (UV) resistant properties which ease cooling costs in warm months and climates. TPO not only meets, but exceeds the U.S. Environmental Protection Agency (EPA) ENERGY STAR® requirements. This means that, during the summer, TPO will help keep your energy bill low while simultaneously helping the environment and keeping your home cool. The energy efficiency of TPO will definitely have an impact on the overall cost of the roof once you factor in energy savings.
Resilient
TPO roofing is incredibly effective in resisting bacteria, debris, algae and dirt as well as UV and chemical exposure. In addition to its high resistance to debris buildup, TPO's flexible membrane allows it to withstand punctures, tears and impact damage.
Cost-Efficient
The TPO membrane offers the same advantages as polyvinyl chloride (PVC) roofing solutions, but at a considerably reduced price point. For this reason, it is the U.S. roofing industry's fastest-growing material segment.
Easy Installation
Roofers love working with TPO roofs since they're manufactured with wider sheets and are easier to carry. This means that it's easier for them to install as well, further reducing your installation costs.
Easy Maintenance
TPO roofs are flexible and allow for shifting or settling in the building. Even thermal expansion and contraction are readily accommodated by TPO residential roofing systems. Since algae and mildew growth is an unlikely possibility with TPO roofs, pressure washing is not required.
Balken Roofing has earned the designation of Master Elite® roofing contractor from GAF, the country's leading roofing materials manufacturer. Because of GAF's stringent standards, only 3% of all roofing contractors have qualified as Master Elite contractors!
Call us today at (828) 662-3027, or fill out our request form to get started.  We serve clients in Hendersonville, NC.