Flat or low-sloped roofs were originally only used on commercial buildings due to their easy installation and minimal maintenance features. Nowadays, more and more residential structures are being built with flat roofs. This type of roofing offers an array of advantages, including improved architectural appeal and energy efficiency. However, property owners still have to be mindful of common flat roof problems like roof leaks. If left unattended, they can lead to costly repairs and premature failure of residential roofing systems.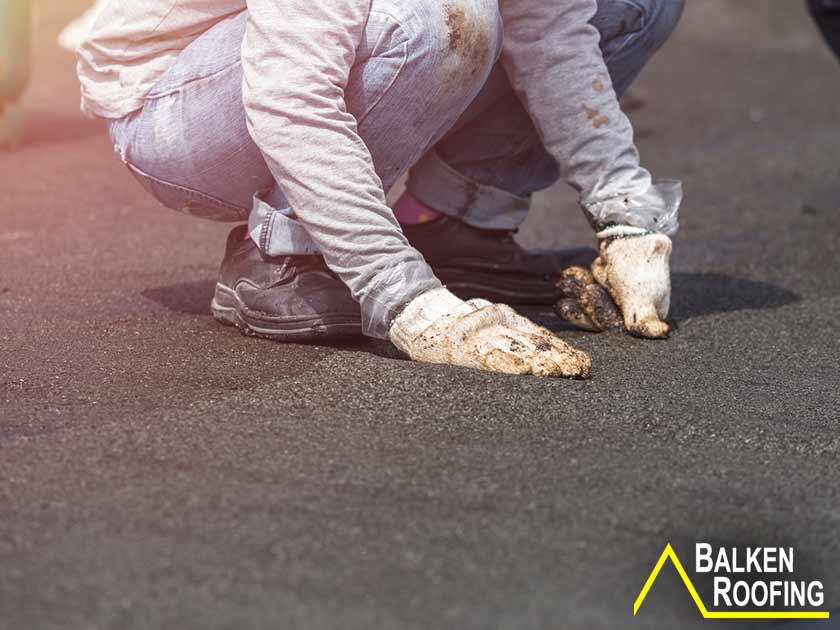 Here are some ways to prevent common issues with flat roofs:
1. Seasonally Inspect Your Gutters
Your gutters and downspouts can be easily clogged by windswept debris or rain-driven leaves and twigs. Although installing gutter guards will help you alleviate this usual occurrence, inspecting your gutters at least two times a year is still the best way to keep your gutters free of blockages and flat roof in top condition.
2. Regularly Sweep Leaves and Dirt Off the Roof
Keep your roof free of fallen trees, branches or twigs. In fact, some homeowners have seen young, slender trees grow roots after they let cleaning maintenance go for too long.
3.  Seal Your Roof With Waterproof Coating
All roofs need waterproofing. Asphalt and tile materials increase the chances of your roofing system to develop leaks, mold and other moisture-related damage. A high-quality and skillfully applied waterproof or water-resistant sealant or coating, however, can provide significant help in protecting your flat roof.
4. Immediately Patch Up Signs of Cracking
If you do not want to be hassled by serious flat roofing issues in the future, then it will be best to monitor and repair small cracks and fissures right away. This practice will save you some expensive roof repair calls.
Trust Balken Roofing to get your roofing done right. We provide a wide range of professional exterior services, including roof maintenance and gutter installation, to residential and commercial properties in and around Asheville, NC. Give us a call at (828) 662-3027, or fill out our contact form to start a conversation with one of our specialists.