The right roofing contractor can ensure the success of your roofing project, whether it's a minor repair project or a complete roof replacement. When choosing a contractor, don't make the mistake others did by settling for the one with the lowest price. The following are tips on how to choose the right roofing contractor.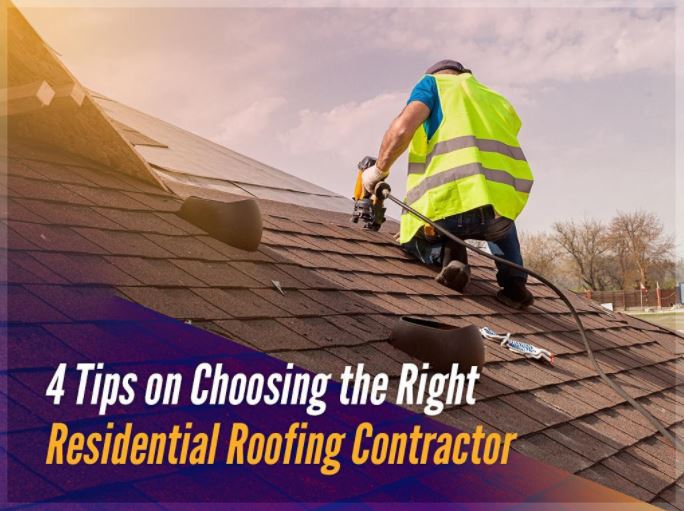 PROTIP: Choose Among Local Contractors
Local roofing contractors have the advantage of being in close proximity, which can be handy in case of roofing emergencies. But more importantly, local roofers are more familiar with local building codes and regulations, which lessens the risk of having compliance issues that lead to unwanted delays (and possible expenses) correcting these issues. You also get the added benefit of knowing that we mean to stick around the area as long as you do and then some. Your warranty doesn't mean a thing if your roofer has already packed up and left town.
PROTIP: Ask if They Have a Contractor's License and Proper Insurance
A legitimate contractor in North Carolina must have a valid license issued by the North Carolina Licensing Board for General Contractors. Note that this is different from a business license. A contractor must have insurance coverage for both accidental property damage (liability insurance) and bodily injury (workers' compensation). Like their references, a legitimate contractor should have no problem providing verifiable proof for both. You can call your contractor's insurance company and check up on them. Ask if they'd had any recent complaints, and ask if they pay their bill on time every month. If they haven't paid their insurance, then their insurance is no good, and could leave you footing the bill for costly repairs to your property, or worse.
PROTIP: Always Ask for References
When it comes to the quality of work, don't take the contractor's word for it. Talk to their past clients. Reputable contractors should be able to readily provide the contact information of at least three recent clients, whom you should call or visit to see if the contractor truly provides quality roofing services.  References also means reviews. Check out the company's reviews on Facebook and Google .
PROTIP: Ask About Their Warranty Coverage
Regardless of which roofing manufacturer they represent, a roofing contractor should have warranty coverage for both materials and workmanship; the latter is especially important as most roofing problems in the first few years are due to installation errors. As a GAF Master Elite® contractor, we are authorized to offer the full range of GAF's industry-leading warranties, including the Golden Pledge® Limited Warranty, which features  50 years of material coverage and 25 years of workmanship coverage. When it comes down to it, The warranty anybody gives you is only as good as the company giving it to you!
If you would like to know more about what Balken Roofing can do for commercial and residential roofing systems, call us today at (828) 662-3027. You can also fill out our contact form to schedule a free estimate. We serve many areas in and near Asheville, NC.