While commercial roofs tend to be more durable than their residential counterparts, their ability to protect your property depends on how well you maintain them. As with residential roofing, it's easy to make roofing mistakes that will affect your roof's performance. Balken Roofing lists four common commercial roofing mistakes that you should avoid.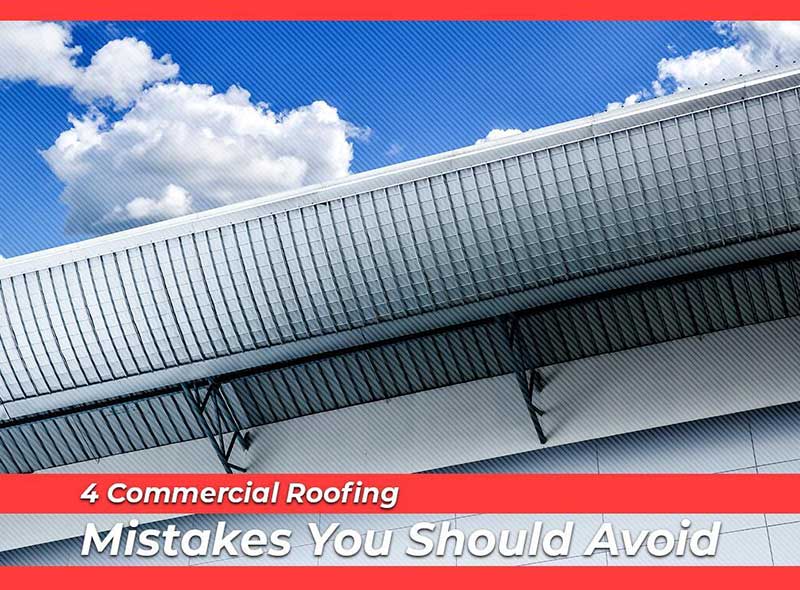 1. Improper Installation
Almost all roofing problems originate from faulty installation. Apart from poor roof performance and utility, an improperly installed commercial roof also has a shorter service life. It's also more susceptible to wear and tear. This is why we highly recommend getting help from a professional roofer like us if you're planning new commercial roof installation.
2. Improperly Welded Membrane
The roof membrane is an integral component of the entire system. In fact, in flat roofing, the membrane is all that protects your entire property. Failure to weld the membrane properly makes your roof more susceptible to leaks and wet insulation, putting your goods and electronics at risk.
3. Failure to Update Old Insulation
When performing roof repair or replacement, always check if the insulation is still holding up. Roof insulation typically only lasts for four years, and old, weathered insulation can damage your roof over time. As part of our complete roof repair service, we always replace your old roof insulation.
4. Failing to Replace Rotted Wood Nailers
Replace old and rotting wood nailers as well. They are responsible for securing your roof, and overlooking them causes your roof to become more vulnerable to wind and wind-driven rain damage.
Balken Roofing offers complete roofing services. If you're wondering what your property's roof replacement cost is, call us at (828) 662-3027 for more information. We'll be glad to answer all your questions to ensure your peace of mind. We offer professional commercial roof installation throughout Hendersonville, NC and Asheville, NC.