Your roof is your home's primary defense against bad weather, so there are few investments more vital to your home's comfort than your roof's maintenance. As one of the leading local roofing contractors in our area, Balken Roofing recommends regular roof inspections and repairs. However, there are a few things you need to know before beginning this project: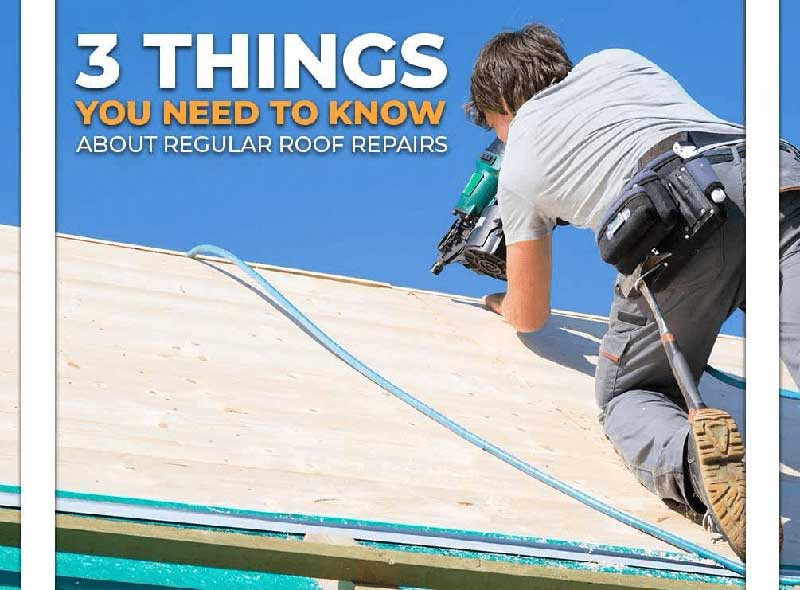 Regular Roof Repairs Can Save You Money – Regular roof repairs can prevent small leaks from causing costly water damage to your roof and home. An undetected roof leak can damage your roof's structure, increase your energy bills and promote mold growth. Fortunately, regular roof inspections and repairs are much more affordable than dealing with the problems from a chronic roof leak. If you notice an issue with your roofing system, call us as soon as possible.

There Are Many Factors Affecting the Cost of Roof Repairs – The cost of your roof repair project will vary depending on your roofing material and on the extent of the roof damage. For instance, asphalt shingle roofs are more affordable to repair than wood or metal roofs. You can minimize your costs by using our quality roofing services because we can perform regular roof maintenance and small repairs. Don't wait until your roof has a big problem.

Regular Roof Repairs Have Many Benefits – Regular roof inspections and repairs can improve your roof's performance and life span. By finding and fixing small problems, we can counteract the effects of wear and tear on your roofing system. We can make sure that your roof stays in great shape throughout its entire service life. Our services can ensure you get the most out of your roof investment.
Balken Roofing can repair and maintain all types of residential roofing systems because of our many years of experience and our continuous training. We have served local homeowners for three generations, and we are licensed and insured for your protection. Balken Roofing serves many areas, including Asheville, NC, and the surrounding communities. Call us at (828) 662-3027 to learn more about our services and products. You can also get a free roofing estimate.